Breakfast Bytes Transitioning to LOG ON @ LUNCH!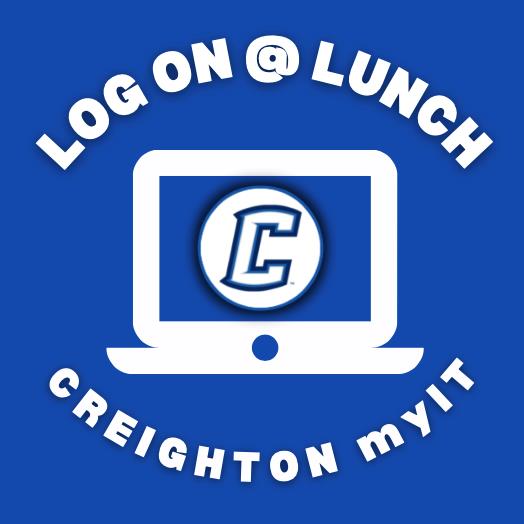 These short technology presentations will be offered once a month and will cover technology you have in your office, on your computer and phone, or in the classroom. This is an easy, no cost way to learn about new and current of technology.
Summer 2021
Phone Photography:  Tuesday, June 15th 2021 (12-12:45pm CDT) OPEN TO ALL
Start the summer out right with our first Log on @ Lunch session, Phone Photography, on Tuesday, June 15th, 2021 (12-12:45pm CDT).  It is open to all Creighton students, faculty, and staff.  The session presenter, RaDLab Director, Kathy Craig commented, "It is often said that the best camera is the one that is with you. Many of us carry around our smart phones everywhere. These phones often have amazing cameras. That makes it easy for us to take photos anywhere."  During this presentation, Kathy will discuss:
Improving your phone photography
Using your phone to convert physical photos to an electronic format
Where to find free or inexpensive phone/tablet apps for editing photos
Kathy's Phone Photography BlueLine course:  http://bit.ly/CreightonPhonePhotography
Recording of session:
https://creighton.zoom.us/rec/share/CVHu-fdCVfbA5mCqMfxukUMW0Fedik-ENPTB...
BlueLine - Updates and Tips & Tricks: Tuesday, August 10th, 2021 (12-12:45pm) OPEN TO ALL
Get ready for the Fall Semester with the latest BlueLine updates and learn tips & tricks from the Director of E-Learning in the Teaching and Learning Center (TLC), Andrew Bunton.
Fall 2021
Tech Updates: Tuesday, September 21, 2021 (12-12:45pm) OPEN TO ALL
Get the latest in tech updates!
Presenter: Robert Aki