Breakfast Bytes Transitioned to LOG ON @ LUNCH!
These short technology presentations will be offered once a month and will cover technology you have in your office, on your computer and phone, or in the classroom. This is an easy, no cost way to learn about new and current of technology.
Summer 2021
Phone Photography:  Tuesday, June 15th 2021 (12-12:45pm CDT)
Start the summer out right with our first Log on @ Lunch session, Phone Photography, on Tuesday, June 15th, 2021 (12-12:45pm CDT).  It is open to all Creighton students, faculty, and staff.  The session presenter, RaDLab Director, Kathy Craig commented, "It is often said that the best camera is the one that is with you. Many of us carry around our smart phones everywhere. These phones often have amazing cameras. That makes it easy for us to take photos anywhere."  During this presentation, Kathy will discuss:
Improving your phone photography
Using your phone to convert physical photos to an electronic format
Where to find free or inexpensive phone/tablet apps for editing photos
Kathy's Phone Photography BlueLine course:  http://bit.ly/CreightonPhonePhotography
Recording: https://creighton.zoom.us/rec/share/wRTId1HRt7GrfSWd_qgcysEF3-wgi6tOzAK1_9HABHa2ktRdRmnZJXSPK4I7fzBK.-H7Vyqa7NV4iB318
Recording Password:  R96a!1AL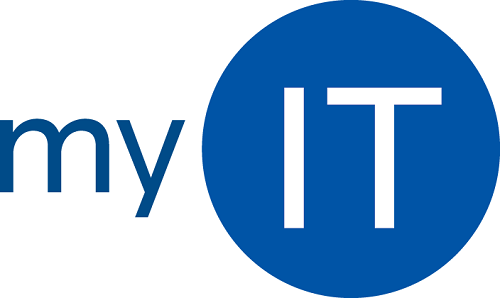 IT Support:  Tuesday, July 20th 2021 (12-12:45pm CDT)
Learn what IT Support is and the many ways it serves IT and the Creighton Community.  Meet the members of each team and get a brief idea of their responsibilities.
Presenter:  JD Rummel, Director, IT Support
Recording: https://creighton.zoom.us/rec/share/bTinSj9pOyOeG6343eQv3YNCjP1qDXW8bME2mlmrmQztQzR5PkzN_shxWNq_6NrF.iaERdBqb1zWqTqqG
BlueLine - Updates and Tips & Tricks: Tuesday, August 10th, 2021 (12-12:45pm)
Get ready for the Fall Semester with the latest BlueLine updates and tips & tricks from the Teaching and Learning Center (TLC)
Presenters:  Instructional Designer, Molly Hines and Director of E-Learning, Andrew Bunton.
Zoom Link to Live Session:  https://creighton.zoom.us/j/9652819360 
Passcode: =GQ!S@8&
Fall 2021
AI - Artificial Intelligence at Creighton and in Higher Education: Wednesday, September 29, 2021 (12-12:45pm)
Did you know that we use Artificial Intelligence (AI) right here at Creighton with Jay Bot, the myIT Service Desk virtual assistant?  Robert Aki, IT Director of Enterprise Services Operations Center will discuss Creighton's implementation and the impact of the AI chatbot at the service desk. Dr. Ryan Cameron, Vice President & CIO at Ivy.ai will continue the discussion with how AI chatbots learn and how Ivy.ai is impacting higher education.
Presenters: Robert Aki and Dr. Ryan Cameron
Zoom link to recording:  https://creighton.zoom.us/rec/share/YMpUFkXr808jk-JFDE85u--VOL9PI-pwJTV0...
AI Presentation - 09-29-21pdf.pdf
Indiana University - IR Summary (Chatbot vs. Traditional Search).pdf
Cybersecurity - Keeping Safe at Creighton and at Home:  Tuesday, October 19, 2021 (12:00 p.m. - 12:45 p.m.)
October is Cybersecurity Awareness month.  Our Log On @ Lunch session will feature Bryan McLaughlin, Information Security Officer.  Bryan will discuss important cybersecurity topics such as:
The most common security mistakes that are seen on campus.
What everyone can do to protect themselves from cybersecurity threats.
What the Division of IT is doing to protect the campus.
Zoom link to recording:  https://creighton.zoom.us/rec/share/111bgUKvkdeQSOAg7li3JdCmjYCBpKGUwQ25...
Cybersecurity PPT Presentation - 10-19-21.pptx
Computer Refresh & Recycle Programs:  Wednesday, November 17, 2021 (12:00 p.m. - 12:45 p.m.)
Please join Christopher Erisson and Marian Brown as they discuss Technology Lifecycle. They will highlight the hardware request and refresh process, electronics recycling, and briefly touch on software.  They will outline the standard timelines for these technology requests including challenges with the supply chain and current plans to make improvements.