The Mailman mailing list service provides the Creighton community with e-mail-based subscription mailing lists, used to communicate about various topics of interest to a select group.
To sign up (subscribe to) Mailman lists, go to lists.creighton.edu. (Must be on campus or using VPN to access is page.)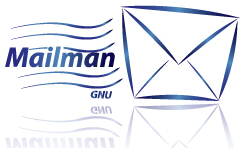 To create a new mailing list, go to myIT and complete a service request.
Documentation
Answers to frequently asked Mailman questions can be found in the Mailman FAQ
Need More Help?
Send an email request for more assistance (for example, password resets).  You may also contact the Service Desk at 402-280-1111 or servicedesk@creighton.edu