We have partnered with Canon and Opentext to provide cloud bases faxing services.  These services are robust and add functionality while reducing the cost to support the analog phone infrastructure required for fax machines.  This new service is HIPAA compliant and can replace any stand-alone fax machine currently in use on campus.
Although the fax functionality is the same, the process for inbound and outbound faxing has changed.  The change involves the use of email as the first step in the sending, and the last in receiving a fax.  Since most people use email on a daily basis, we believe that the changes should be relatively easy to incorporate into your operations.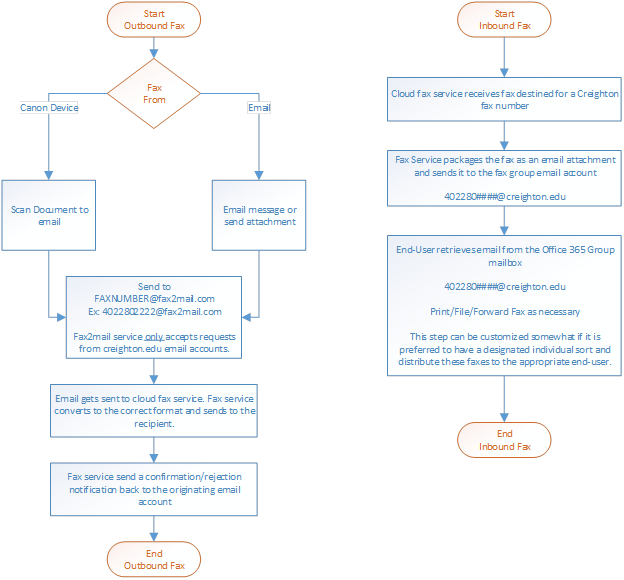 Outbound Faxing
Outbound faxing now starts with an email.  You can scan a document on one of the new Canon devices and email it faxnumber@fax2mail.com, or you can open your email client and send a message to faxnumber@fax2mail.com.   "Faxnumber" is the phone number of the fax machine you are sending the information to, please ensure you include the full 10 digits including area code.  Please, no parenthesis or dashes in the "faxnumber". (4022801111 not (402)280-1111)
Example.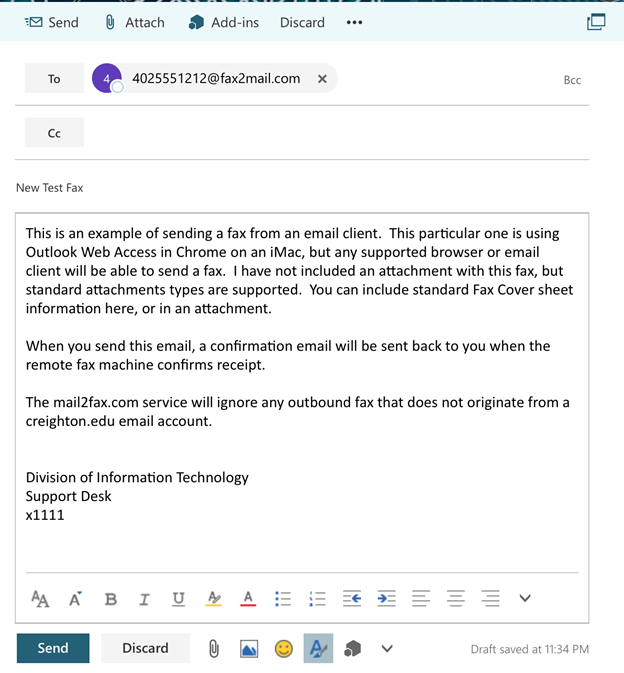 Inbound Faxing
Inbound faxing requires you to use the new Office 365 functionality of People/Groups.  An account for each Fax number on campus has been created for this purpose in the Office 365 environment.  When a fax is sent to campus, our partner (Canon/Opentext) will convert the fax to an email and send it to yourfaxnumber@creighton.edu.  You or a designee will log into Office 365 and retrieve the fax.  Your department representative can setup which individuals have access to the Group account, or can distribute the faxes themselves, we will leave that up to the department.  Once retrieved, you can file it away electronically, import it into another enterprise application or, of course, print it out.
Here's what a Fax group looks like in Office 365.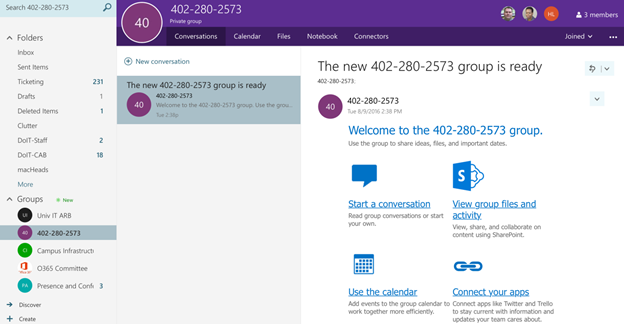 New faxes will arrive in the conversations tab.
The fax groups are not available to the public, and cannot be joined without the owner's permission.  Self-service is one of the keys to this functionality so the owner will be someone within your department.
Groups are only available through the web version of Office 365 or the newest 2016 versions of the Outlook mail client. Contact the myIT Service Desk to be updated to the latest version of Outlook.
Or use the web by pointing your web browser to https://portal.office.com, login, and select People from the Use the online apps section.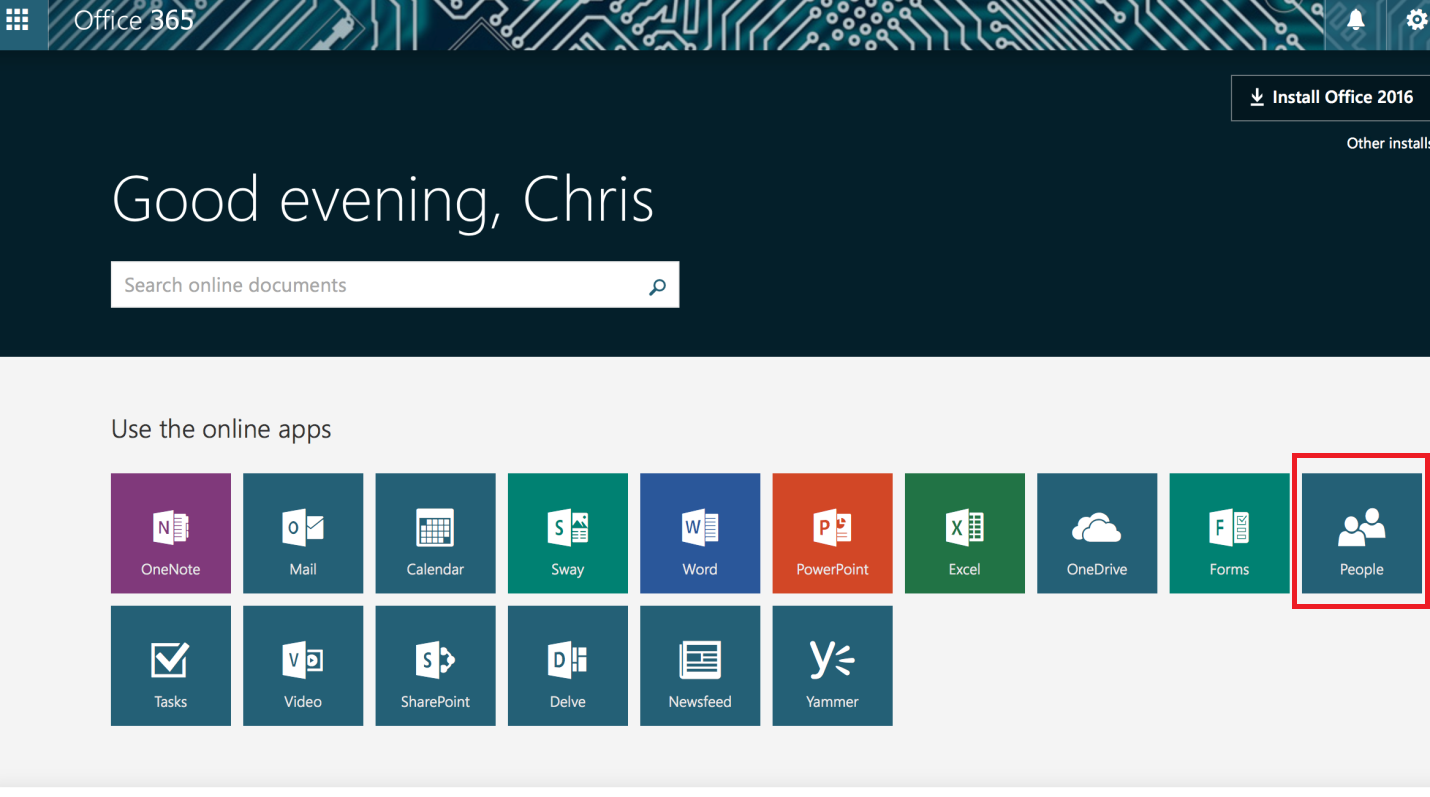 | | |
| --- | --- |
| Groups will be listed in the left column | You can right click on Groups and Browse. The window will change and on the right hand side you will be able to search for you for your fax number, i.e. 402-280-1111. |
| | |