March 2018
All,
Please join me in welcoming our first Vice Provost for Institutional Diversity and Inclusion, Christopher M. Whitt, PhD. Dr. Whitt joined the University on February 19th. Dr. Whitt brings tremendous experience in higher education and leadership in developing inclusive communities. With the addition of this new, and critical leadership role, I wanted to invest a few moments to examine our team culture.
In the Division of Information Technology and Library Services, everyone has a role in fostering a workplace where different perspectives are valued and embraced. Regardless of your role, actively seeking advice, ideas and expertise from your colleagues improves our communication and contributes to our goal of having an inclusive and nurturing divisional culture. Each of us has valuable insights to share and to contribute, which we have all gained through our unique and diverse life experiences. Looking at challenges and tasks in a new way helps us all find innovative solutions we may have not previously considered on our own.
Since we agree on these principals, how can we all create positive social change and continue to build our divisional culture? Some of us remember the classic "golden rule", treat others how you  want to be treated. While this is good advice on some occasions, it doesn't always apply in a diverse professional setting. Instead, I would like us to consider what some scholars call the "platinum rule", which suggests we "treat others how they  want to be treated".  As members of our Catholic, Jesuit community we must all share in applying the platinum rule and the principal of "curas personalis" (care for the entire person). This reminds us to always be considerate and sensitive to the boundaries and expectations of our students, faculty, staff, peers, partners and clients. I know you will all join me in being mindful of creating and maintaining a positive work atmosphere. If you have questions or concerns, please reach out to your supervisor or to me directly. Diversity and inclusion are at the heart of who we are. If you feel at anytime this is not the case, I want to hear from you.
 I am eagerly looking forward to the future. As our teams from the libraries and information technology continue to merge we have already started work on several exciting collaborative, innovative and impactful projects and tasks. Our combined skills and talents will no doubt bring meaningful impact to the Creighton student experience! This effort starts with each of us as individuals, but depends on all of us. As always, we follow the mantra of people, process and technology. People are always listed first in this mantra, as we are the most important factor in our ability to succeed in our endeavors. I am glad you are here and I can't wait to hear your ideas. Let's make 2018 our best year yet!
Tim Brooks
Vice Provost for Information Technology and Library Services
February 2017
Dear Students, Faculty and Staff,
It has been a busy and fruitful 2017!  As I touched upon in my last blog, we have been working very hard with our partners in HR to ensure a successful myHR go-live and are also continuing to make progress on our vision for myCreighton.  The 2017/2018 MARIO Digital Strategy is well underway and as a team we have completed 40% of our planned initiatives. We have so much to celebrate and be thankful for this year.
I'd like to share an experience I feel blessed to have been a part of this month.  Creighton is a very special place for all of us, but my feelings of thanks and gratitude for working at a mission and service oriented institution were strengthened by my recent Ignation Colleagues Program Immersion trip to Nicaragua. The Immersion program featured a variety of activities targeted at educating the group about the socio-political climate and the impact on the people of Nicaragua. We learned about the history of the Sandinistas and the role of the US, Soviets and the local hero, Augusto Sandino, in the Sandinista-Contra war.  Below are a few of the many places we had the opportunity to visit.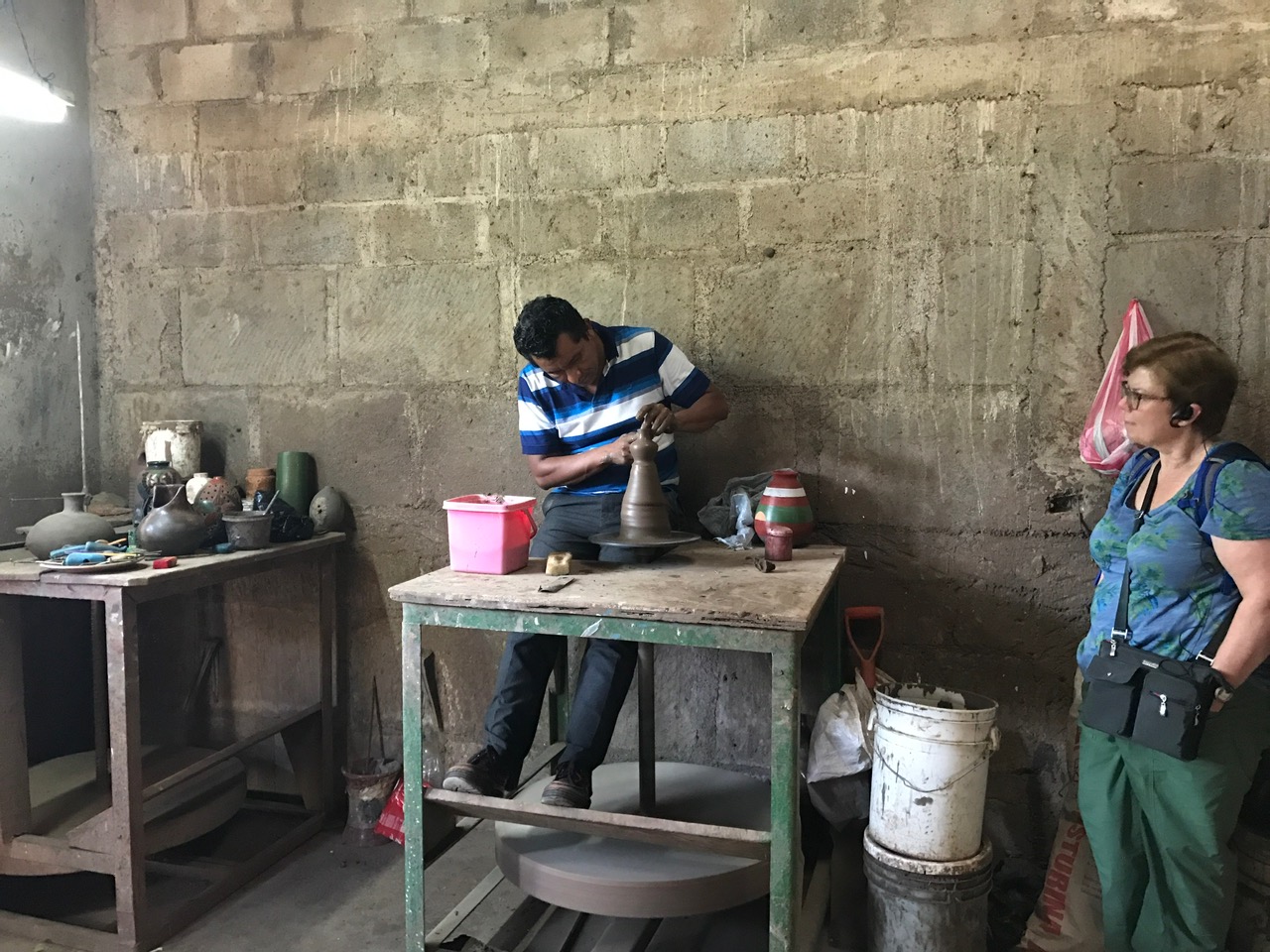 Pictured above is a craft makers consortium in Managua supported by the Jesuits and a local think tank. The consortium supports a variety of craft makers including potters, woodworkers and weavers and helps to create a sustainable market locally and in the US.  We also visited a mountain village cooperative where local farmers bind there resources together to gain selling power and support local education initiatives. The cooperative, run and managed by the women of the village was an example of how women have had to combine their voices to improve their economic situation in a male dominated society. What an inspiration!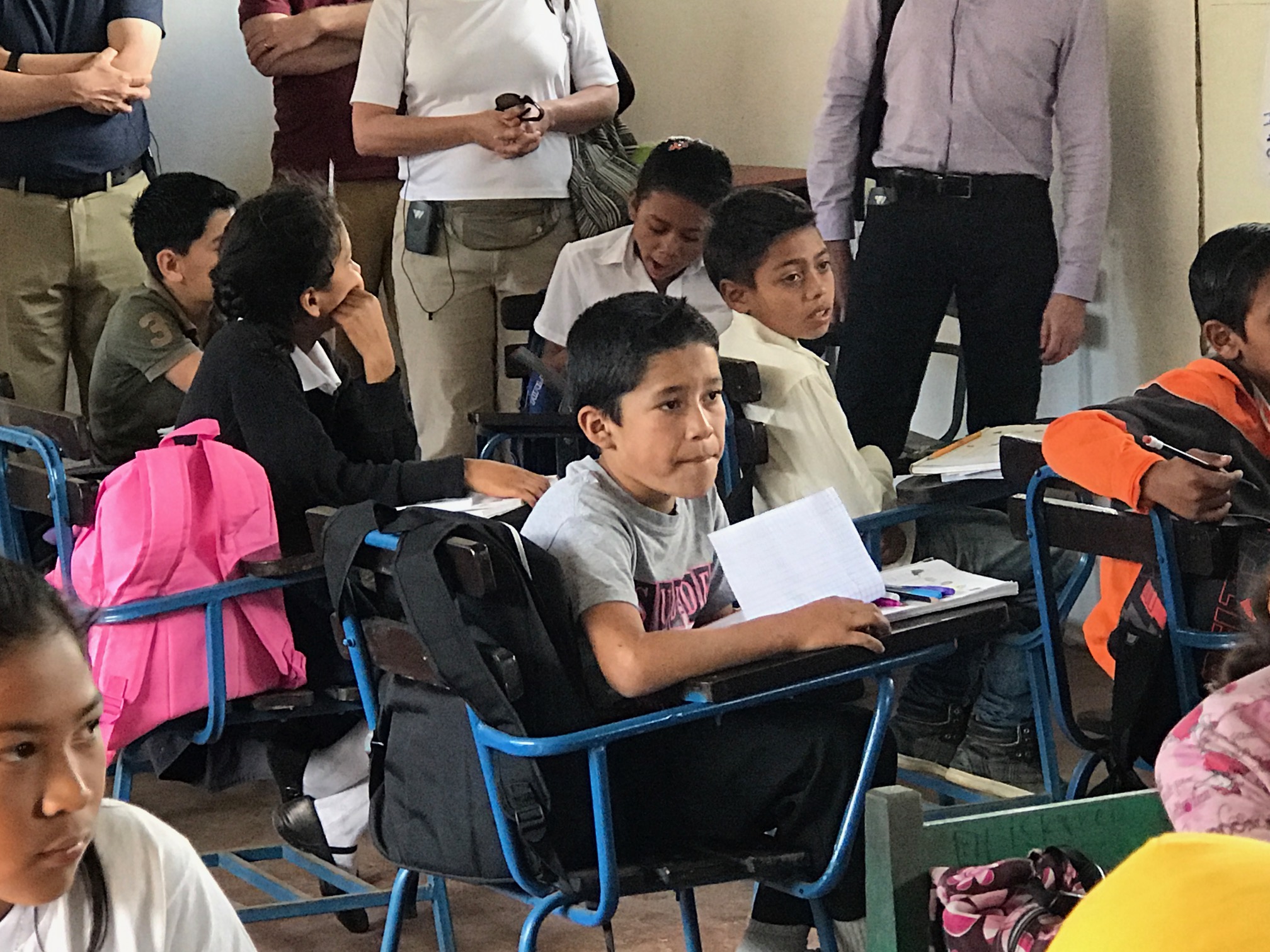 We visited the local village school to witness the ongoing literacy program and even had a chance to play with the children during their recess period. Literacy is such a key to opportunities for these children. The Jesuit supported study abroad students are having such an impact on the lives of these villagers.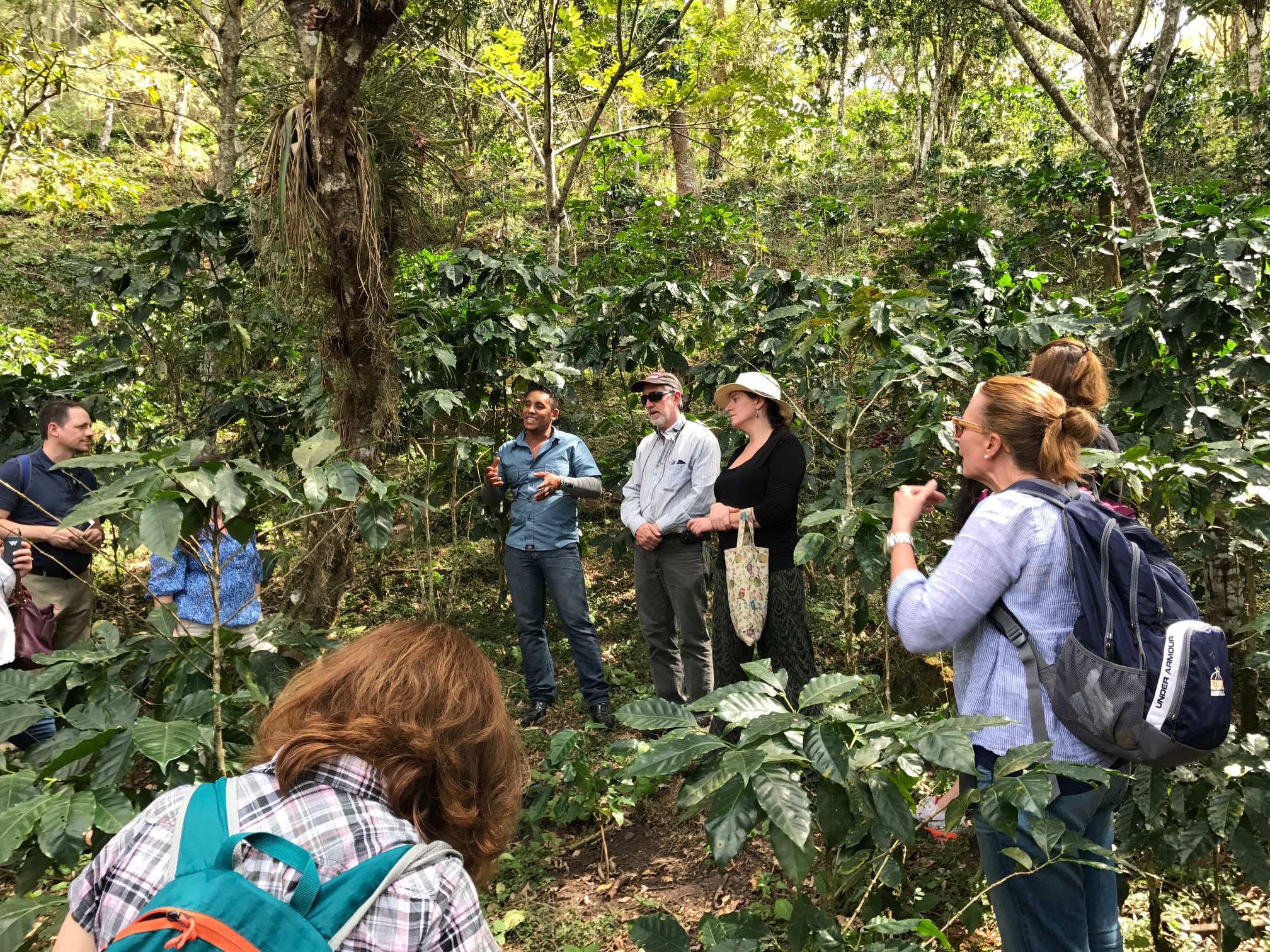 My favorite part of the trip was our visit to the cooperative's coffee farm. The love and labor that goes into coffee production is amazing. The passion of the farmers for their craft was impressive. We also visited a cigar maker, Presencia, to witness the work environment in what is considered a great job in Managua. We were all deeply impacted at the human cost for our casual pleasures.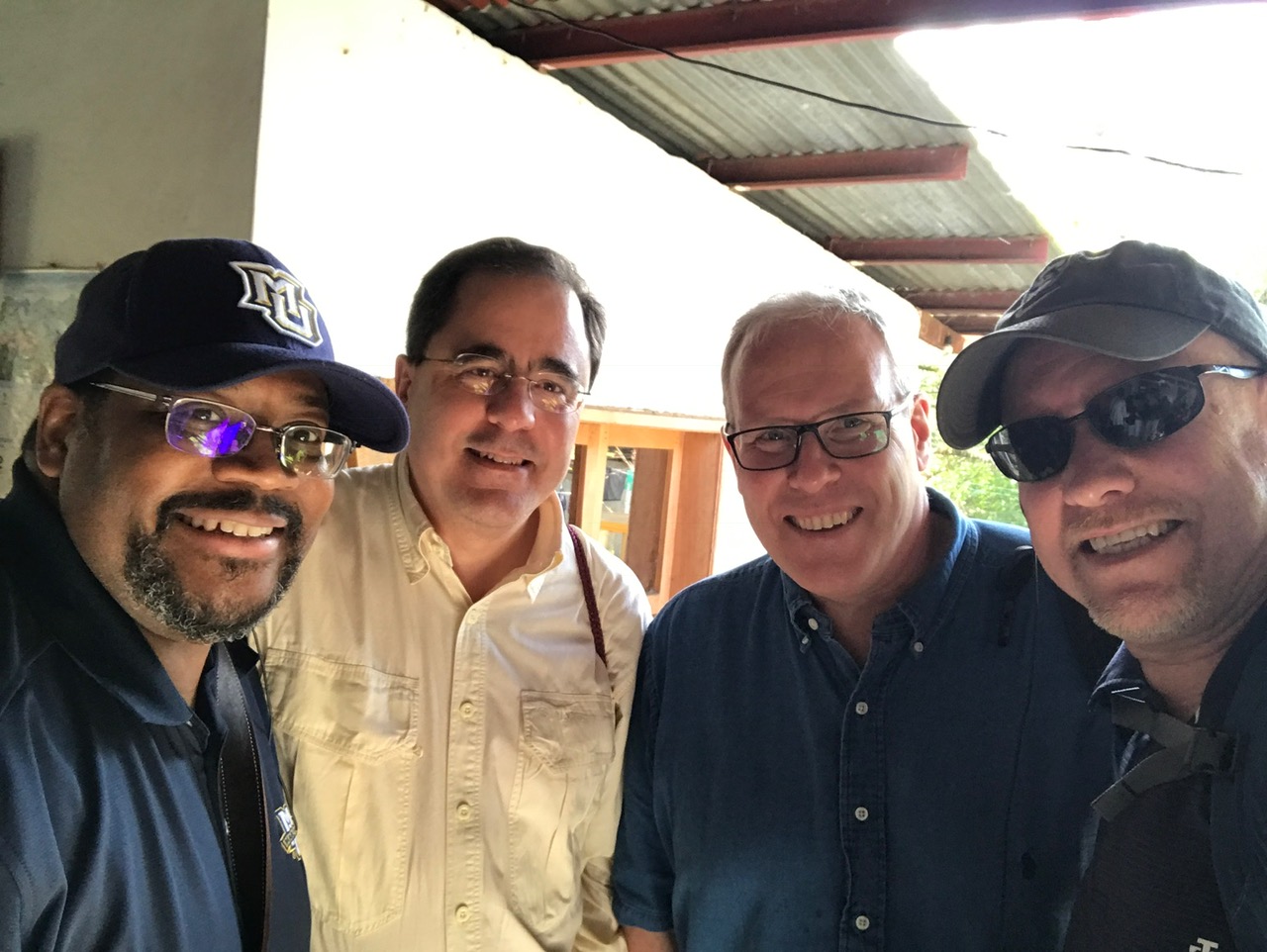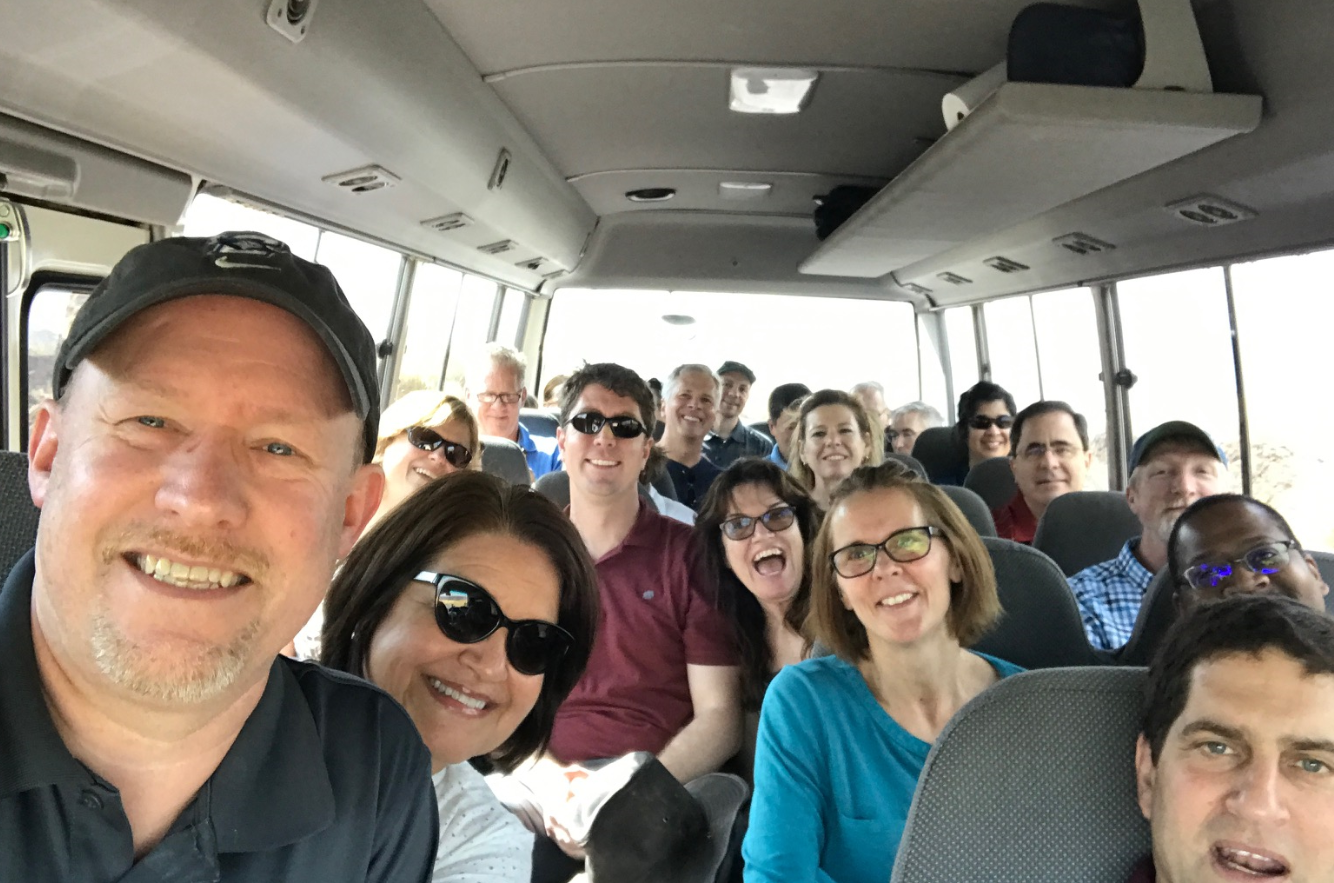 My final takeaway was the friendships formed with the locals who gladly accepted us into their homes and places of work and the new AJCU friends we made during the trip.  It is amazing what these folks are able to accomplish with such meager resources. We are truly blessed every day!
-Tim Brooks
VP, Information Technology