Dear Students, Faculty and Staff,
It has been a busy and fruitful 2017!  As I touched upon in my last blog, we have been working very hard with our partners in HR to ensure a successful myHR go-live and are also continuing to make progress on our vision for myCreighton.  The 2017/2018 MARIO Digital Strategy is well underway and as a team we have completed 40% of our planned initiatives. We have so much to celebrate and be thankful for this year.
I'd like to share an experience I feel blessed to have been a part of this month.  Creighton is a very special place for all of us, but my feelings of thanks and gratitude for working at a mission and service oriented institution were strengthened by my recent Ignation Colleagues Program Immersion trip to Nicaragua. The Immersion program featured a variety of activities targeted at educating the group about the socio-political climate and the impact on the people of Nicaragua. We learned about the history of the Sandinistas and the role of the US, Soviets and the local hero, Augusto Sandino, in the Sandinista-Contra war.  Below are a few of the many places we had the opportunity to visit.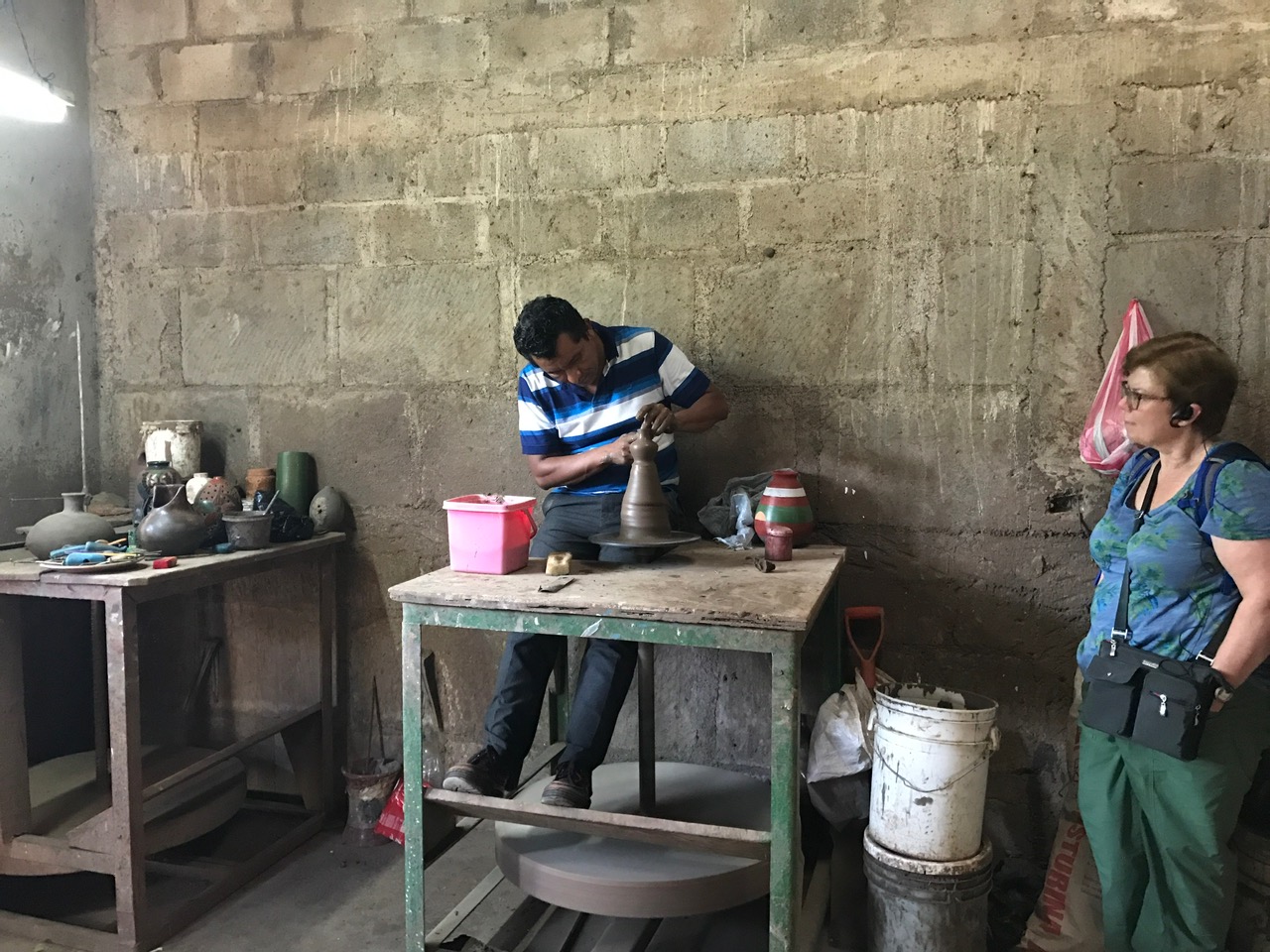 Pictured above is a craft makers consortium in Managua supported by the Jesuits and a local think tank. The consortium supports a variety of craft makers including potters, woodworkers and weavers and helps to create a sustainable market locally and in the US.  We also visited a mountain village cooperative where local farmers bind there resources together to gain selling power and support local education initiatives. The cooperative, run and managed by the women of the village was an example of how women have had to combine their voices to improve their economic situation in a male dominated society. What an inspiration!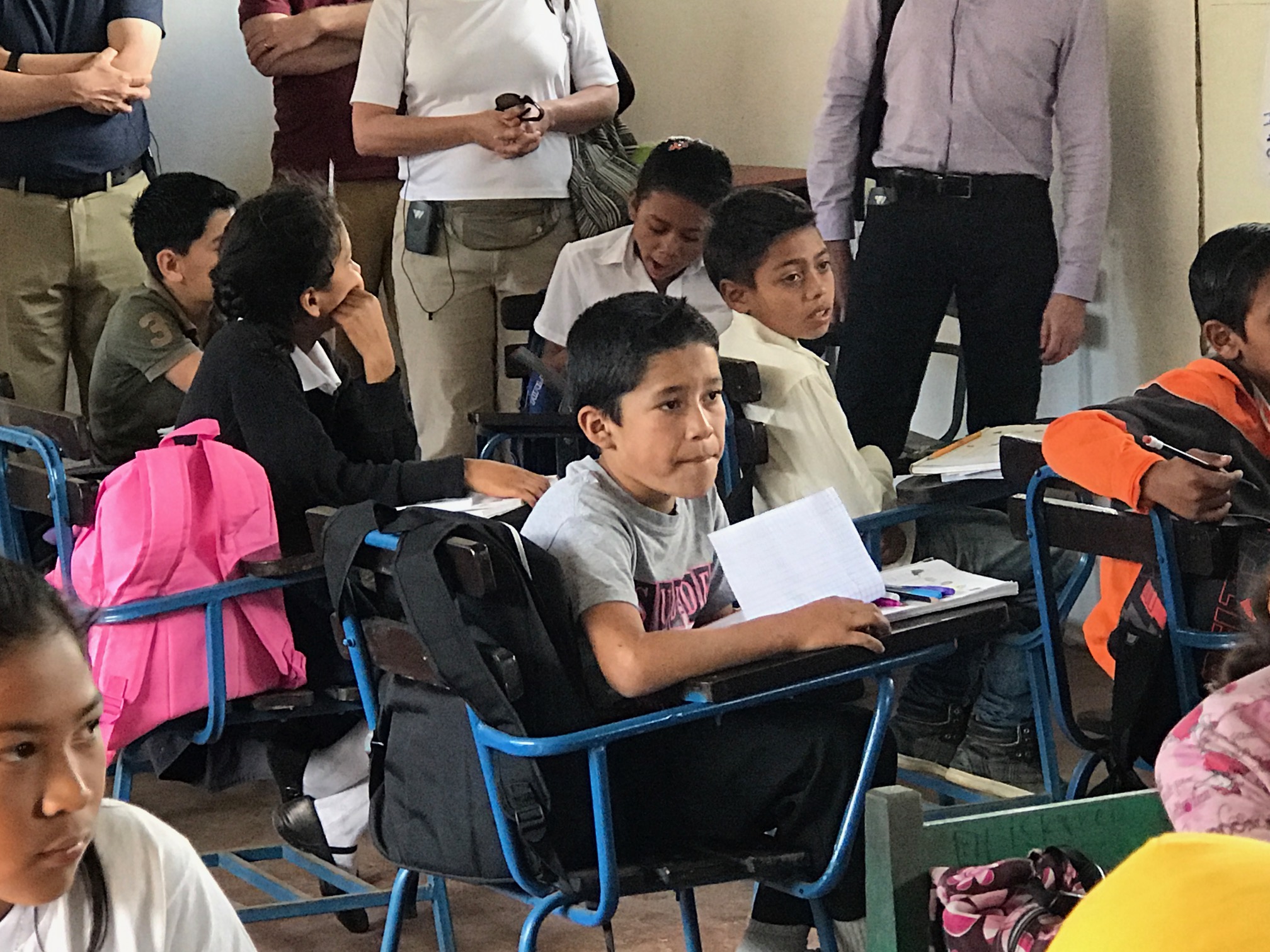 We visited the local village school to witness the ongoing literacy program and even had a chance to play with the children during their recess period. Literacy is such a key to opportunities for these children. The Jesuit supported study abroad students are having such an impact on the lives of these villagers.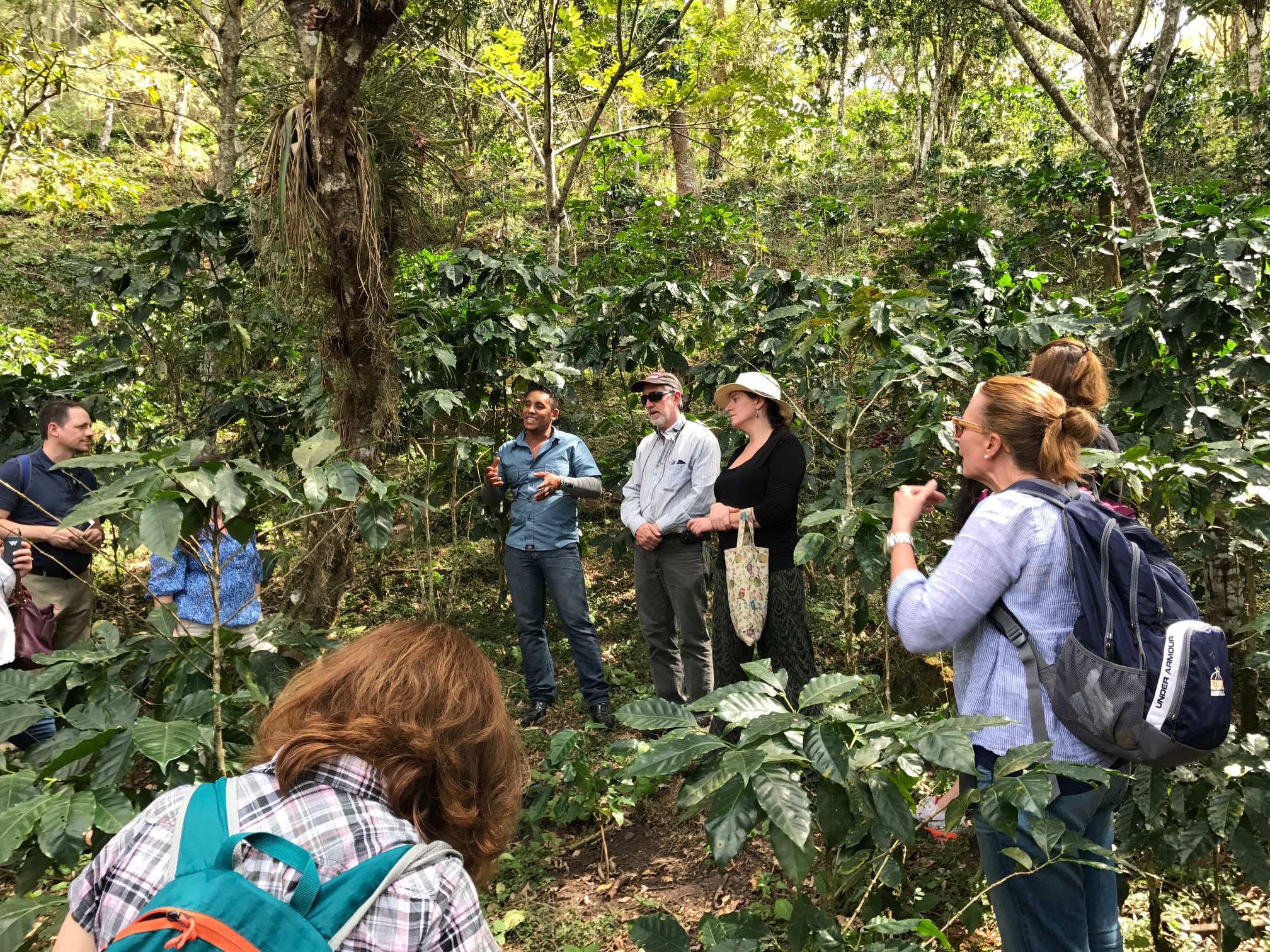 My favorite part of the trip was our visit to the cooperative's coffee farm. The love and labor that goes into coffee production is amazing. The passion of the farmers for their craft was impressive. We also visited a cigar maker, Presencia, to witness the work environment in what is considered a great job in Managua. We were all deeply impacted at the human cost for our casual pleasures.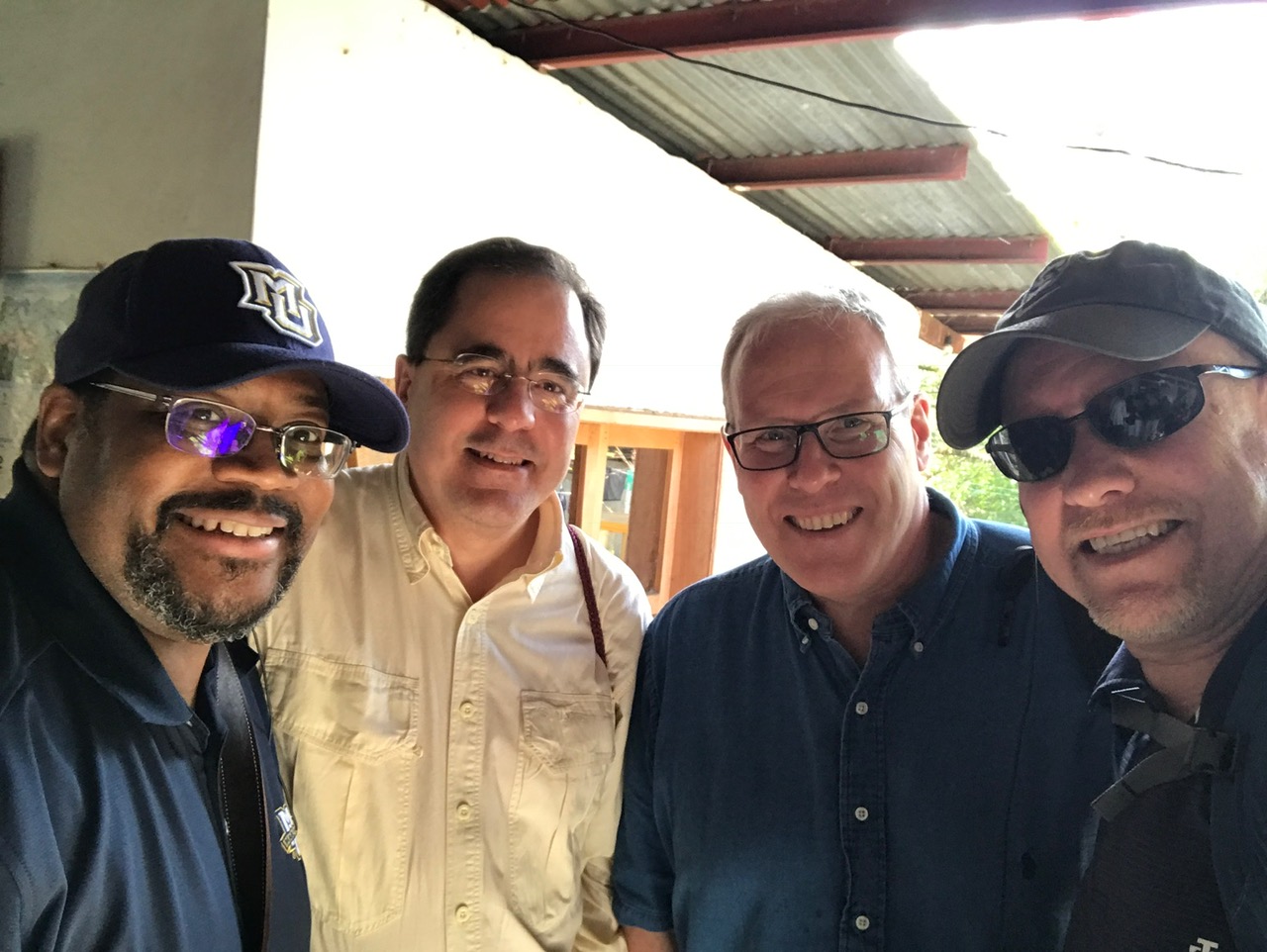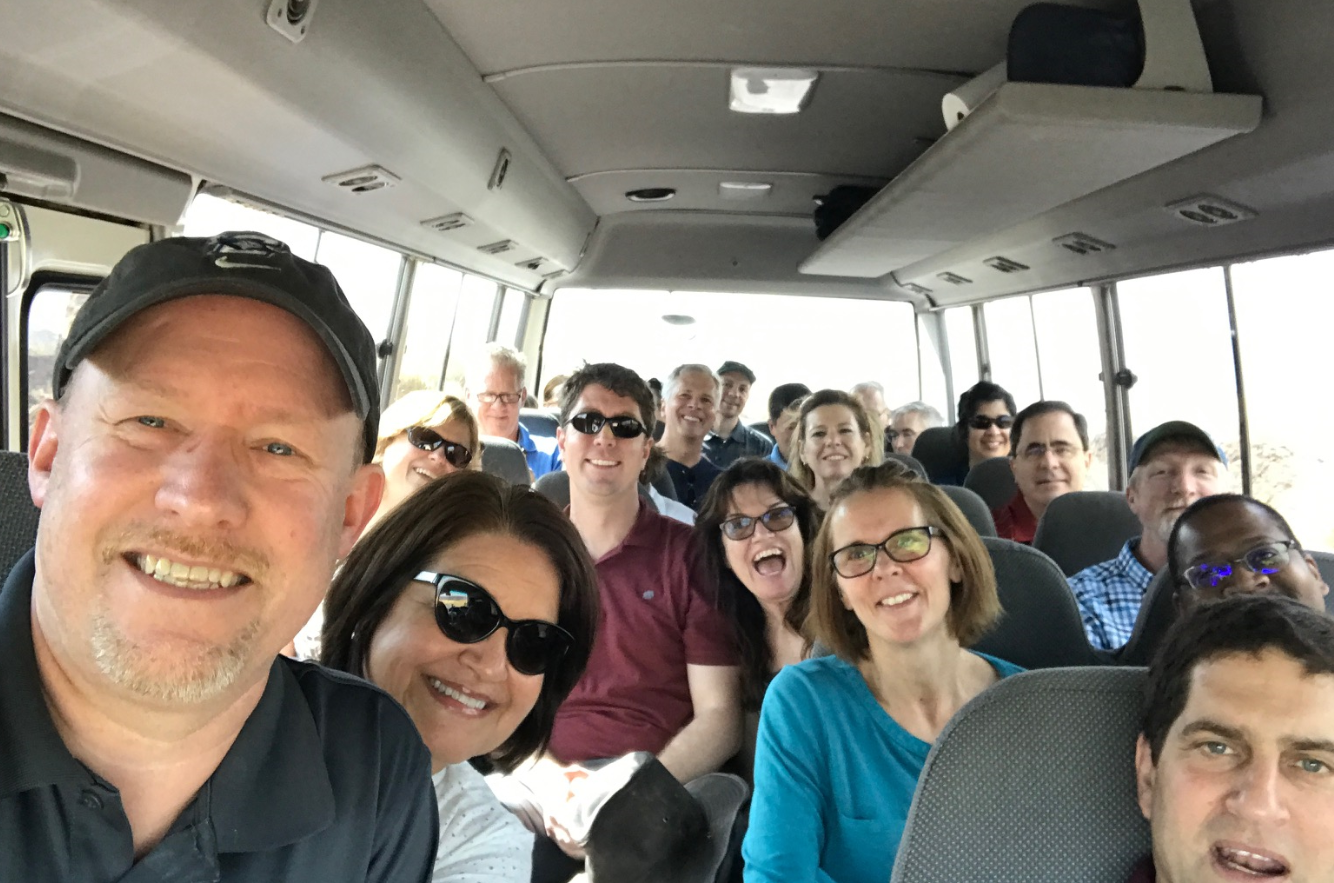 My final takeaway was the friendships formed with the locals who gladly accepted us into their homes and places of work and the new AJCU friends we made during the trip.  It is amazing what these folks are able to accomplish with such meager resources. We are truly blessed every day!
-Tim Brooks
VP, Information Technology